Isaiah 43:18-19 "Forget the former things; do not dwell on the past. See, I am doing a new thing!

Now it springs up; do you not perceive it? I am making a way in the wilderness

and streams in the wasteland."
A global pandemic. Economic upheaval. And racial conflict. This is not a time I would have chosen to start a blog. But how often God confounds our human wisdom with thoughts and ways that are so much higher than our own.
And I am thrilled!
It is a blessing to share Denise's Healing Journey with you. I hope you enjoy the articles, poem-songs, videos, and interviews as much as my friends and I have enjoyed putting them together for you. Let this first edition of the Denise's Healing Journey Newsletter serve as a heart-felt thank you for your presence.
Inside you will find news about upcoming content, scheduling, and exciting opportunities. Healing Song Ministry also has a special "mini-concert" for you to enjoy. May our 'song prayers' comfort and refresh you.
We—authors and readers– are partners on this journey of healing—spirit, soul, and body; heart, mind, and will. Your comments, suggestions, and support are vital in making this community interactive and inspiring.
So, join us and spread the word. Feel free to pass along this newsletter to your friends, family, and neighbors. Know that this newsletter and the next two editions will be available on Denise's Healing Journey and Healing Song Ministry Facebook pages. In January, the entire newsletter will go to subscribers.
Again, thank you.
And don't forget to share your own story of healing. It could be the key to your own wholeness, ad the cure for someone else…    –Denise Goosby
Submit Your Story: At Denise's Healing Journey
News
*Denise's Healing Journey will publish new written content and song videos twice monthly until October. Then it will go weekly. The videocast will continue to be monthly.
*God is opening doors for Denise's Healing Journey to be offered to a wider audience on Facebook.
*Christian author and speaker, Peg Arnold of Wonder of Women ministries, graciously allowed Denise to submit an article for her blog. She has a wealth of wonderful resources and is available for engagements. You can find out more about her at pegarnold.org.
*Redemption Press has included an article from Denise in its compilation book, "She Writes for Him." It will be published by late this year or early next year. How amazing to be included with this group of God-honoring writers. More information on when the book launches and how you can get a copy will come soon.
*Denise's Healing Journey is looking for guest writers and/or videocast speakers who wish to share their story of healing. Please fill out and submit a form at denisegoosby.com.
Pat's Story
Last December, my life was forever changed.  An unknown illness had gripped me for several days. I tried to fight it off, but one Sunday morning, friends and family rushed me to the ER. I was admitted right away. Not waiting to be admitted was one of God's miracles—but I didn't know that at the time.
The nurse in the ER told my family and friends that if I had not made it to the hospital within the hour, I would have been in the intensive care unit. The doctors ran all kinds of tests on my body. They detected that I had Sepsis. Two incisions were done. One on my left leg and one on my right arm. They wanted to be sure the infection hadn't reached my bone. Praise God it hadn't. The doctor said I could have gotten it through the air or a shopping cart. Sepsis is a bacteria that can enter the body– sometimes leading to death. If I had entered the hospital a day later, I probably wouldn't have made it.
But God.
I was treated with three strong antibiotics to fight the infection in my body. I was released from the hospital weeks later on January 13, 2020. However, my journey was not over.  I had to spend several more weeks in a convalescent home. Rehab was a challenge. I had to learn to how to walk again. It was painful. But, I did it by the grace of God. He answered all my prayers. I also couldn't have made it without my "village." The village of family and friends kept me uplifted. Having visitors every day was a blessing. The good Lord placed angels all around me during my recovery. On February 15, 2020, I finished in-patient rehab.
The road seemed long, but I at the end of the tunnel, there was light. I want to say thank you from the bottom of my heart to all those who helped me as I recovered. I praise God. I will strive to be the best that He wants me to be.  –Pat Byrd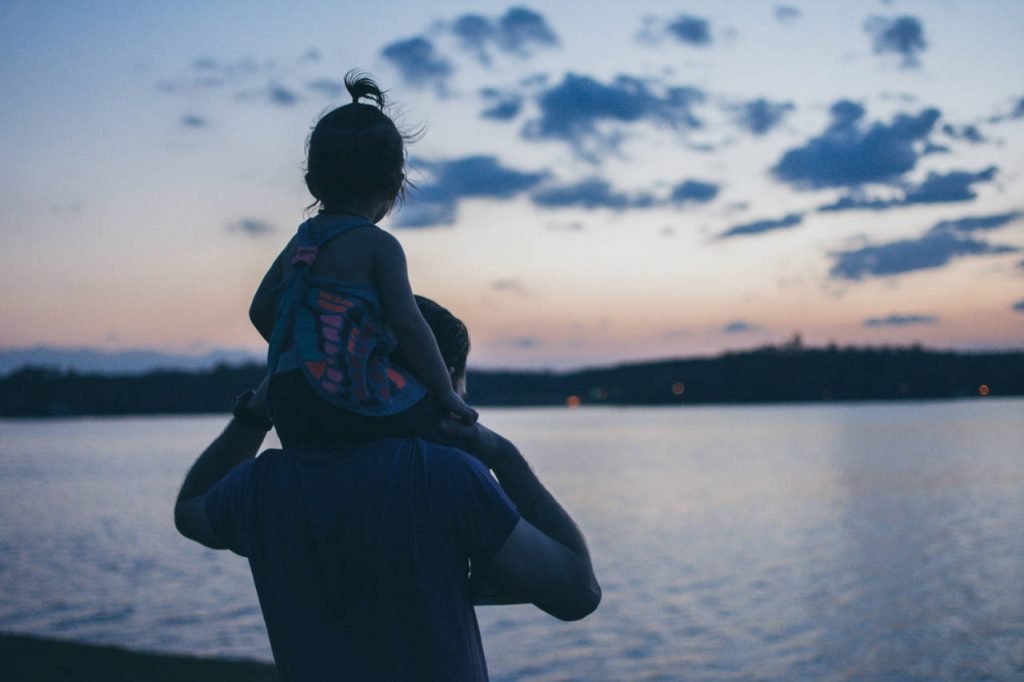 Denise Goosby and Maria Bella Soriano cover "Wade in the Water," "Jesus Walk With Me," and "Lean on Me," Enjoy this mini-concert by Healing Song Ministry.
Our road to healing can seem dark and unending. But there is light at the end of the tunnel.