"May God the Father and Christ Jesus our Savior give you grace and peace."
This has been a long time coming.
I have to apologize for that. Finding the words to express my heart proved more difficult than I thought. Just sitting down to give words to what's been going on inside of me felt draining.
Everything seems draining right now. There's a heaviness that lingers even when speaking with friends or hearing a good sermon. I don't know if it's Covid or the elections or just…life.
Sometimes I feel like I am starring in my own private episode of "Survivor." And Lord do I want off the island.
Then God reminds me that He is with me. That He loves me. That He's got me.
You know something? God's got you too. You may feel like you're living through your own reality show, but God is the "author and finisher" of all our stories. He has the final say.
In Isaiah 61:3, God promises "to appoint unto them that mourn in Zion, to give unto them beauty for ashes, the oil of joy for mourning, the garment of praise for the spirit of heaviness…"
Nothing about this crazy, outrageous, heart-breaking year of 2020 surprises God. "Thus far the LORD has been with us," (I Samuel 7:12). He will continue to be with us. We know that God works miracles—our being alive and relatively in our right minds proves it.
Wow. I didn't mean to write this. It just came out. But maybe somebody needed it. Somebody needed the reminder. Probably me.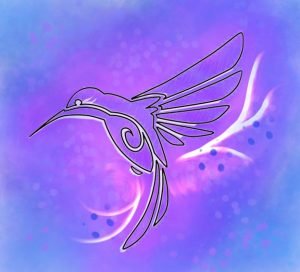 This is the second edition of Denise's Healing Journey Newsletter. We want to say thank you for taking the journey with us. We hope we have encouraged you and given voice to your own walk to wholeness.
Remember that there's healing in community. Pass on your own words of encouragement. Collect seeds of wisdom and generously scatter them. We all need a hero. Be someone's hero today.
Also, share your stories, suggestions, prayers, and comments with us. We covet your support.
You are our inspiration.
Blessings!
–Denise Ann Goosby